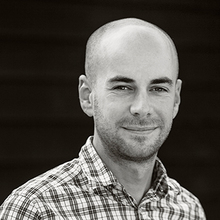 Simon Boswell
MSc Wildlife Management and Conservation, CEcol
Principal Ecologist
Simon is a Chartered Ecologist with over ten years of experience as an ecologist, eight of which have been within ecological consultancy. He came to ECOSA in 2011 after working as an ecologist at Hampshire County Council where he gained knowledge of protected species legislation as well as nature conservation designations and their relative positions and merits within the planning system.
Simon has knowledge of a wide range of taxa and holds protected species licences for bats, dormouse, great crested newt and rare reptiles (smooth snake and sand lizard). He is a Registered Consultant under the Bat Mitigation Class Licence (BMCL), part of Natural England's 'earned recognition' system.
During his time with ECOSA Simon has worked on a wide range of projects including detailed mitigation and compensation projects for dormouse, bats, birds, reptiles and great crested newt. He has over 20 years of ornithological experience and has completed many forms of bird surveys across the UK, as well as being proficient in the use of GIS to assimilate and analyse ecological survey data.
Outside of work Simon enjoys travelling, bird watching and hiking. He also assists with volunteer ecological surveys for various groups including the British Trust for Ornithology and Hampshire Dormouse Group.