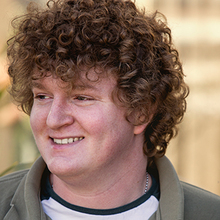 Hugh Turner
MSc Ecological Management and Conservation Biology
Ecologist
Hugh graduated from Queen's University Belfast with a MSc in Ecological Management and Conservation Biology.
Hugh learnt about countryside management first hand as a volunteer ranger with the South Downs National Park Authority. Since coming to ECOSA in 2015 he continues to gain experience in ecological consultancy and expand his botanical and bat species identification skills. Hugh holds Level 1 bat and great crested newt licences.
Outside of work, Hugh enjoys reading, walking his ageing Labrador and continues to volunteer as a ranger.