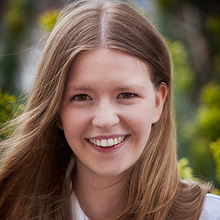 Georgina Timmis
BSc (Hons) Environmental Science
Principal Ecologist
Following her degree in environmental science, Georgie completed a Certificate in Ecological Consultancy and worked in both private consultancy and local government before joining ECOSA in 2013.
Georgie has extensive experience of undertaking Preliminary Ecological Appraisals and Ecological Impact Assessments, as well as successfully obtaining Natural England European protected species mitigation licences for her client's sites.
Her focus is in understanding her client's needs and helping them to achieve their aims efficiently, effectively and in accordance with best practice. She has managed a wide range of projects during her career from small residential extensions to mixed development schemes for 1,000 plus homes, and holds Level 2 bat and great crested newt licences.
Georgie particularly enjoys the variety involved in her job, working on different projects for different species at any time of the day or night, and contributing to the development of the team.
Outside work, Georgie enjoys horse riding and indoor rock climbing, and if she's not outside she'll have her nose in a book.