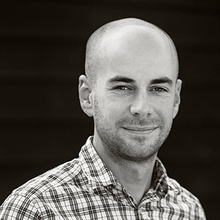 Simon Boswell
MSc Wildlife Management and Conservation
Principal Ecologist and GIS Specialist
Simon obtained a first class honours degree in Zoology from Reading University, a qualification that provided him with the skills base for a successful career in the ecology sector. He came to ECOSA in 2011 after working within a local government ecology department where he gained knowledge of protected species legislation and nature conservation designations and their relative positions and merits within the planning system. He has seven years of experience as an ecologist, six of which have been spent working as an ecological consultant.
Simon has knowledge of a wide range of taxa and holds protected species licences for bats, dormouse, great crested newt, smooth snake and sand lizard. During his time with ECOSA Simon has worked on a wide range of projects including detailed mitigation and compensation projects for dormouse, bats, birds, reptiles and great crested newt. He has over 20 years of ornithological experience and has completed many forms of bird surveys across the UK.
Simon also has excellent GIS skills having worked with ArcGIS for the past seven years. This enables him assimilate ecology data and present it in a format that enables our clients to visualise the spatial distribution of records and mitigation strategies.
Outside of work Simon helps out with Hampshire and Isle of Wight Wildlife Trust co-leading bat and moth events and is Hampshire Ornithology Society's Conservation Liaison Officer.