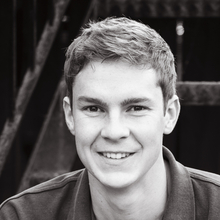 Jack Medley
BSc (Hons) Natural History
Senior Field Ecologist
Jack graduated with a first-class honours degree in Natural History from the University of South Wales. He has developed a broad range of skills in ecology and conservation management, having collected data on the chameleons of Madagascar and delivered habitat restoration works on lakes, rivers and wetlands in the UK.
Before joining ECOSA in 2016 Jack was previously a Reserves Officer with Hampshire and Isle of Wight Wildlife Trust, where he assisted with the delivery of conservation grazing, habitat management and monitoring of sites within the Itchen Valley.
Jack holds licences for bats, great crested newt and hazel dormouse and assists the team to deliver projects, carrying out a range of protected species surveys and translocation works. He implements mitigation solutions on site such as reptile and great crested newt fencing installation and habitat creation. He holds NPTC qualifications for chainsaw, brushcutter and tractor operation, as well as being trained in excavator, trailer and CAT (Cable Avoidance Tool) operation. He is also a qualified tree climber.
Outside of work Jack is an avid surfer and rock climber and uses these pursuits as an excuse to travel the world.