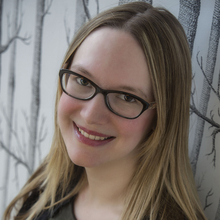 Elizabeth Peal
BA (Hons) Design
Graphics Technician
Lizzie joined ECOSA in 2014 after three years as an administrator in the Developer Services department of Southern Water. A specialist in graphic design and GIS mapping for ecology, she prides herself on attention to detail and accuracy in her work.
She is experienced in assimilating data from a variety of sources, undertaking analysis using Esri ArcMap, and presenting information in a format that enables her colleagues and clients to visualise the spatial distribution of species records and mitigation strategies. Her project experience is extensive, ranging from private home renovation projects through to mid to large-scale housing and infrastructure developments.
Lizzie has a good overall knowledge and understanding of ecology project management, ecological survey techniques, survey equipment, protected species mitigation and ecological contracting methods, and is also a trained bat surveyor. This enables her to provide a wide range of technical support to the ecology and administration teams. She also assists with marketing, communications and social media output for the business.
A fan of village life, Lizzie enjoys walking in the New Forest whenever she can.