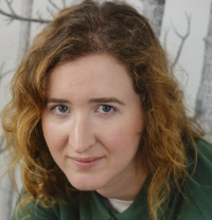 Sophie Lancaster
MSc Environmental Consultancy
Ecologist
Sophie joined ECOSA in 2016 from an independent ecology consultancy background where she built up her knowledge of relevant planning policy and legislation. Sophie completed an MSc in Environmental Consultancy in 2013, producing a thesis that contributed to the nationwide study that made Environmental DNA Analysis (eDNA) an accepted survey method for the presence or absence of great crested newt by Natural England in 2014.
Since the completion of her MSc she has undertaken a wide range of protected species surveys and holds a great crested newt licence (Class 1). She is currently working towards becoming a bat protected species licence holder, and is also keen to pursue a licence for barn owl.
Outside of work Sophie enjoys a range of outdoor activities including kayaking, paddle boarding and exploring the countryside.