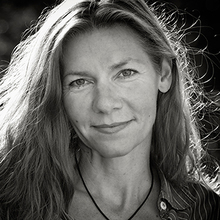 Samantha Munslow
BSc (Hons) Ecology, CEnv
Company Manager and Principal Ecologist
Sam has a background of working for large multi-disciplinary consultancies where she gained experience of managing Environmental Impact Assessments for large scale infrastructure projects. She has over 18 years of consultancy experience, working on a range of schemes including new road builds, railways, housing developments and urban extension projects.
Sam has worked on projects all over the UK and currently holds survey licences for bats, great crested newt and dormouse. Many of the larger projects she has been involved with have resulted in a keen understanding of the Habitat Regulations Assessment and EIA process. In addition, Sam is a qualified tree-climber and is able to perform climb and inspect surveys in relation to roosting bats.
Sam enjoys balancing project work with her other responsibilities of managing the company. Outside of work, Sam enjoys yoga, rock climbing, running and walking, both in the UK and further afield.