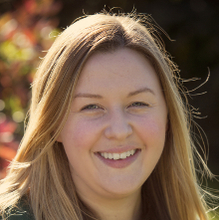 Jo Richmond
BSc Conservation Biology
Graduate Assistant Ecologist
Jo recently graduated from the University of the West of England with a BSc in Conservation Biology. As part of her degree, Jo completed a year long work placement in the Peruvian Amazon in an Eco Lodge. During her time there she collected data for PhD and Masters students across the world and assisted the Park Rangers, as well as working as a tour guide and an English teacher.
Jo worked with ECOSA as a bat surveyor before joining the team, and is looking forward to gaining further experience in ecological consultancy and survey techniques. Whilst in Peru she became interested in ornithology and continues to expand her bird identification skills in the UK through her new role and volunteering with a local bird ringing group.
Outside of work Jo is a skilled Barista and also enjoys swimming, having competed regularly before attending University, and is now aiming to become a qualified scuba diver.