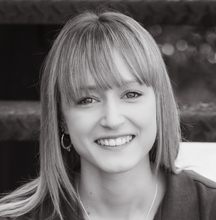 Helen Butt
MSc Biodiversity and Conservation
Assistant Ecologist
Helen graduated with a degree in Environmental Geography from the University of Bristol in 2013. She began her working life in primary school teaching, aiming to highlight the importance of environmental education at a young age. She then completed a Masters degree in Biodiversity and Conservation at the University of Southampton before pursuing a career in ecology and making her love of the outdoors her full time occupation.
Helen joined ECOSA in 2017 on a work placement programme and is now an Assistant Ecologist, carrying out a range of species surveys, preparing reports and producing ecological maps and plans. She holds a Level 1 great crested newt licence and is working towards gaining a Level 1 bat licence.
Outside of work, Helen expresses her artistic side through painting and ceramics. She also enjoys hiking and camping, and is an avid runner, regularly entering races throughout the year.