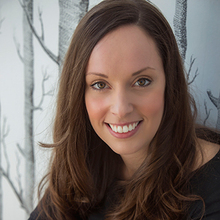 Frances King-Smith
BSc (Hons) Animal Science and Management
Principal Ecologist
Frankie chose a career in ecology after volunteering with the Wildlife Trusts and conducting a personal research project on otters in Cornwall as part of an animal science degree. She has over ten years' experience in ecological consultancy and holds protected species licences for bats, great crested newt and rare reptiles. She has also achieved Registered Consultant status for the Natural England Bat Mitigation Class Licence (BMCL).
Frankie has managed a wide range of protected species survey, licensing and mitigation projects covering most all terrestrial species groups. Along with fieldwork, the parts of her job she enjoys most are building strong relationships with clients and finding creative and practical solutions to ecological issues on site.
Outside work, Frankie spends a lot of time with her busy family and is a keen crafter who has extended her practical skills to house renovation.