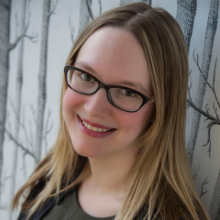 Elizabeth Peal
Technical Assistant
Lizzie joined ECOSA in 2014 after three years working as an administrator in the Developer Services department of Southern Water. Prior to this Lizzie has worked in administration roles in the hospitality and property industry.
Lizzie uses her technical knowledge and graphic design experience to support the ecologists with the production of reports, EPSM licenses and maps using ArcGIS. She is very pleased to be supporting the business as it continues to grow.
A fan of village life, Lizzie enjoys the Hampshire countryside with her horse and dog and indulges her artistic talents with work in textiles and print-making in her spare time.