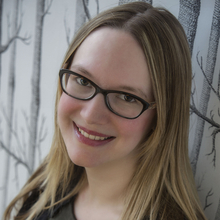 Elizabeth Peal
Graphics Technician
Lizzie joined ECOSA in 2014 after three years as an administrator in the Developer Services department of Southern Water. She now uses her technical knowledge and experience of using a variety of graphic design software, as well as Esri ArcGIS, to produce maps and plans to accompany reports and protected species licence applications.
Lizzie has a good overall knowledge and understanding of ecology project management, ecological survey techniques, survey equipment, protected species mitigation and ecological contracting methods, and is also a trained bat emergence/dawn re-entry surveyor. A specialist in GIS mapping for ecology, she prides herself on attention to detail and accuracy in her work and is experienced in assimilating ecology data and presenting it in a format that enables clients to visualise the spatial distribution of species records and mitigation strategies.
Lizzie also supports the ecology team in the preparation of ecological assessment reports and protected species licence applications, and is responsible for marketing, communications and social media output for the business.
A fan of village life, Lizzie enjoys walking in the New Forest.