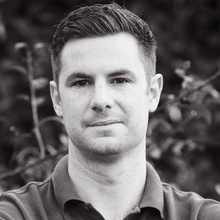 Edward Venables
BSc (Hons) Wildlife and Practical Conservation
Senior Field Ecologist
Ed's past experience in the ecological field ranged from tracking bears in Canada to trapping hedgehogs in the Western Isles of Scotland, before moving into ecological consultancy in 2011 and finally joining ECOSA in 2014. He is a highly experienced field surveyor and ecological contractor, leading protected species surveys, providing ecological supervision and implementing mitigation solutions on site to the highest standard.
Ed holds protected species licences for bats, great crested newt and dormouse, and routinely carries out destructive searches. Ed has extensive experience of badger survey and badger mitigation, and is also an experienced tree climber, frequently undertaking aerial tree surveys to ascertain their suitability to support tree roosting bats.
Ed is experienced in operating a range of machinery and plant and holds numerous qualifications, including chainsaw and brushcutter operation. He has worked on numerous small to large-scale mitigation projects, including reptile and great crested newt fencing installation, artificial badger sett construction, pond creation, bat box erection, and habitat creation and management.
Preferring to spend as much of his free time as possible outside, Ed enjoys most outdoor pursuits including climbing and surfing.