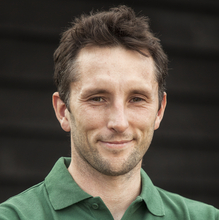 Brian Hicks
MSc Ecology and Management of the Natural Environment
Senior Field Ecologist
Starting out as a recreation ranger and forest worker in the Forest of Dean and Savernake Forest, Brian has been involved in all aspects of forestry work. After several years, Brian took the opportunity to become a wildlife ranger in the Welsh Marches where he worked for seven years gaining experience in deer management and conservation projects (butterflies, dormice, bats, newts, adders and more) while studying for an MSc Ecology and Management of the Natural Environment. Brian joined ECOSA in 2014 after two years working as an Ecologist in Yorkshire, managing SSSI's and giving advice to foresters and civil engineers.
Brian brings to the team his wealth of long-term experience as a field surveyor and contractor, and is highly experienced in carrying out small to large-scale habitat surveys, protected species surveys, aerial tree surveys, ecological supervision, destructive searches and implementing mitigation solutions on site. He holds protected species licences for bats, dormouse and great crested newt (box traps), and has previously held disturbance licences for goshawk, barn owl and red kite. He is experienced in operating a range of machinery and plant and holds numerous qualifications, including chainsaw and brushcutter operation.
Brian is rarely idle, his sporting interests including cycling (touring France and Spain), snowboarding, kayaking and any and every way of exploring the wilds. He boasts an extensive library consisting of wildlife reference and P.G. Wodehouse. We assume he has found time to read them all.